We LOVE The Bad Plus and we LOVE Joshua Redman so their new collaboration The Bad Plus Joshua Redman released last month on Nonesuch is nothing but a godsend. Our very own Jason Stillman already gave us his take on the record which can only be summarized as "awesome" and we already shared live sets of the supergroup from concerts at Vitoria-Gasteiz and at the Detroit Jazz Festival. But can you really ever get too much of The Bad Plus Joshua Redman? I didn't think so… So for all the superfans out there, here's a new video of the band performing a one hour set last September at Jazz a la Villette in Paris. You can cop the album at all your finest online and brick-and-mortar retailers and make sure to peep the bottom of the post for concert dates by the quartet. You wouldn't want to miss them if by any chance they're coming to your neck of the woods.
June 2015
20 Seattle, WA — Dimitriou's Jazz Alley
21 Seattle, WA — Dimitriou's Jazz Alley
23 Victoria, BC — The Victoria Jazz Society
24 Vancouver, BC — The Vogue Theatre
25 Saskatoon, Saskatchewan — Sasktel Saskatchewan Jazz Festival
26 Edmonton, Alberta — Francis Winspear Centre for Music
28 Montreal, QC — Maisonneuve Theatre De La Place Des Arts
July 2015
04 East Sussex, GBR — Love Supreme Jazz Festival
04 Penedes, ESP — Banco Sabadell Vijazz Penedes
05 Paris, FRA — Esplanade de la Defense
06 Copenhagen, DNK — Kulturhuset Islands Brygge
07 Stuttgart, DEU — Jazz Open
08 Mannheim, DEU — Enjoy Jazz Summer
10 Istanbul, TUR — Istanbul Jazz Festival
11 Rotterdam, NDL — North Sea Jazz Festival
13 Umbria, ITA — Umbria Jazz Festival
14 Montreux, CHE — Molde Jazz
16 Molde, NOR — Heineken Jazzaldia
18 Alicante, ESP — Fijazz Festival
20 Albinea, ITA — Villa Arno
22 Langnau, CHE — Langnau Jazz Nights
24 Fano, ITA — Corte Malatestiana
25 San Sebastian, ESP — Jazzaldia
27 Marciac, FRA — Chapiteau de Marciac
October 2015
13 Hanover, NH — Spaulding Auditorium, Dartmouth College
15 Toronto, CAN — Massey Hall
16 Chicago, IL — Symphony Center
17 Madison, WI — Wisconsin Union Theater
18 Carmel, IN — The Palladium
20 Columbus, OH — Wexner Center for the Arts, Ohio State University
22 Saratoga Springs, NY — Zankel Music Center
23 Saratoga Springs, NY — Zankel Music Center
25 Boston, MA — Berklee Performance Center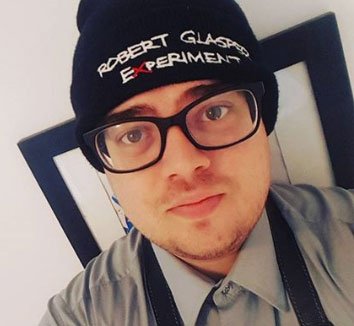 Sébastien Hélary co-founded Nextbop in 2009 with the objective of introducing modern jazz music to a younger generation of fans. Aside from music, his other main obsession is food, particularly ramen and other Japanese delicacies.